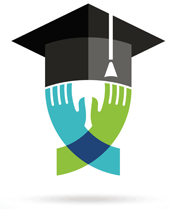 Greater Toronto Apartment Association Charitable Foundation
In 2005, the GTAA of which WJ Properties is a long-standing member, created the Greater Toronto Apartment Association Charitable Foundation. To date, the GTAA and its Charitable Foundation have donated more than $1,000,000 to local organizations that help those who require assistance. As part of these efforts, the GTAA is proud to offer its third annual scholarship program. Applications are now open and four winners will be selected in August 2017.
Completed applications are DUE by 3 PM on Thursday, July 13, 2017
GTAA Scholarship Program
GTAA has created a scholarship to help four young residents wishing to further their educations. This support recognizes youth involved in local initiatives that work towards building safe, healthy and enriching communities. In total, four recipients will each receive a $3000 scholarship to cover tuition fees for first year of post-secondary education or training at a recognized university or college or trade school or apprenticeship program.