Bathurst & 401: Neighbourhood
What makes Bathurst & 401 such a great place to call home?
This central location is well served by express roads and TTC while being near Yorkdale Mall – one of Toronto's main shopping and entertainment centres.
Use our interactive neighbourhood map to reference the services and attractions available to residents of Bathurst & 401.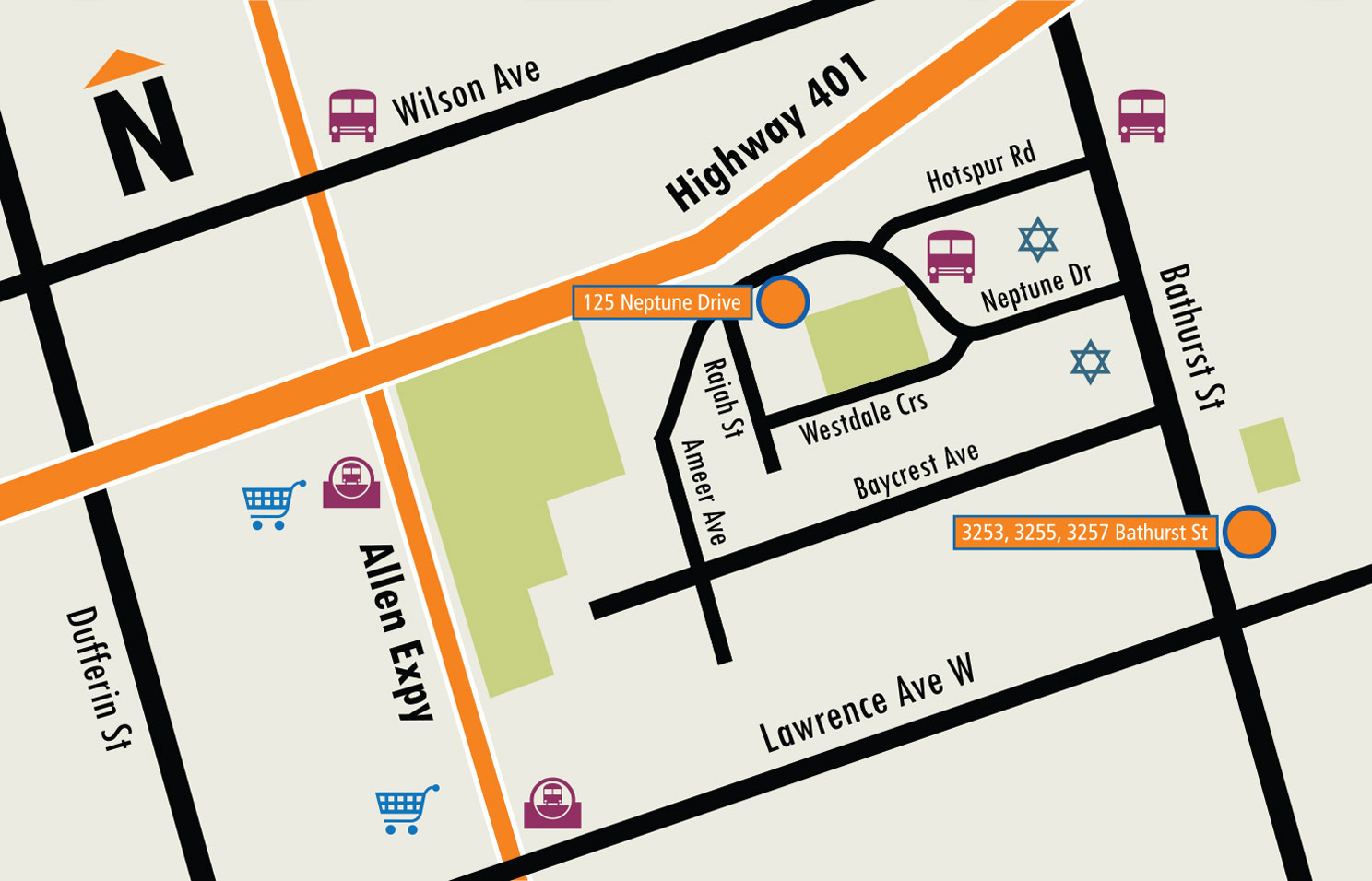 Shopping
Yorkdale Shopping Mall: At Yorkdale Subway Station
Lawrence Allen Shopping Centre: Lawrence Ave & Allen Rd
Lawrence Plaza Shopping Mall: Lawrence Ave & Bathurst St
Zipcar: West side of Bathurst St, south of Brookdale Ave
Schools
Associated Hebrew Schools – Posluns Branch: 18 Neptune Dr
Bais Chamesh Girls High School: 3600 Bathurst St
Baycrest Public School: 145 Baycrest Ave
The Clover Montessori School: 3180 Bathurst St
Parks & Attractions
Baycrest Indoor Skating Arena: 160 Neptune Dr
Baycrest Park: East of Allen Rd and south of Highway 401
Elijah Park: Corner of Neptune Dr and Westdale Cres
Woburn Dog Park: North of Cranbrooke Dr and west of Barse St
Jewish Congregations
Shaarei Tefllah Jewish Congregation: 3600 Bathurst St
Stashover-Slipia Jewish Congregation: 11 Sultana Ave
Hospitals & Clinics
Bathurst & Lawrence Walk-in Clinic: 3077 Bathurst St
Baycrest Centre: 3560 Bathurst St
Community Services
Toronto Public Library Barbara Frum Branch: 20 Covington Rd
Transit
Subway: Yorkdale Subway Station
#7 Bathurst Bus: Steeles to Bathurst Subway Station
#96 Wilson Bus: York Mills Subway Station to Finch Subway Station
#109 Neptune Bus: Neptune Dr to Eglinton West Subway Stations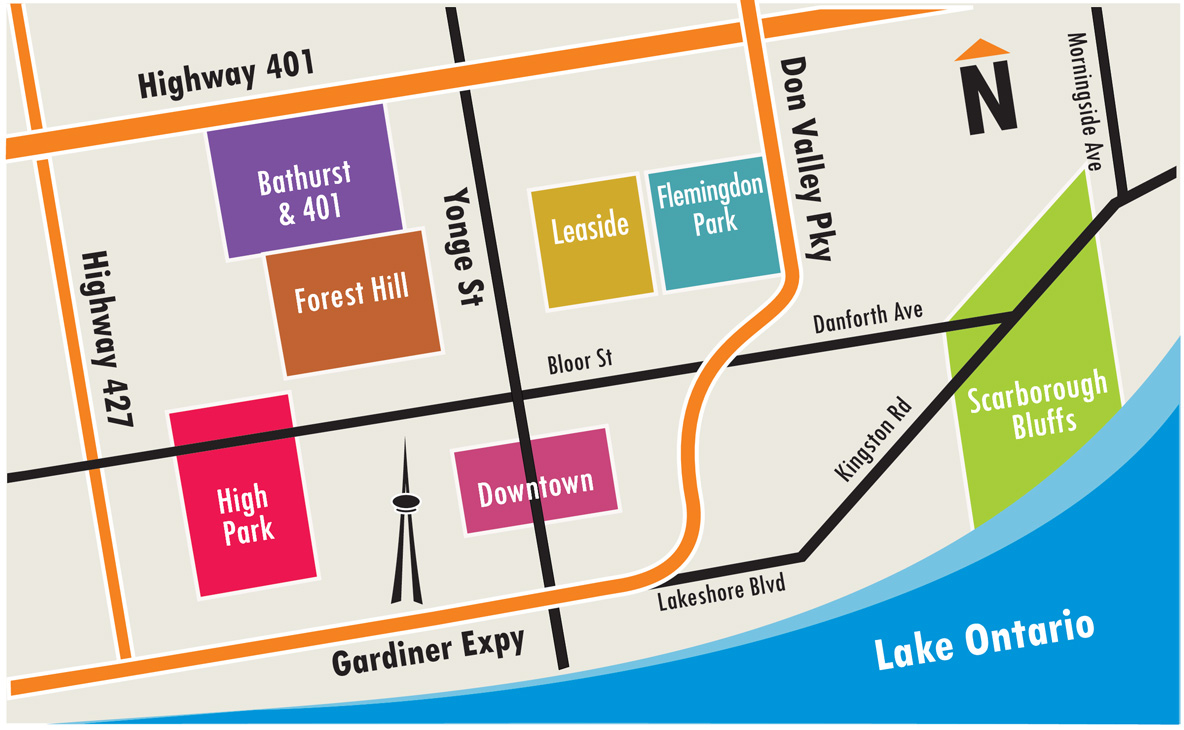 Select a neighbourhood to view properties