What makes 140 Carlton such a great place to call home?
Imagine living in the heart of Toronto, where all the action of Canada's largest city takes place a mere walk from your front door.
Use our interactive neighbourhood map to reference the services and attractions available to residents of 140 Carlton St. Cabbagetown.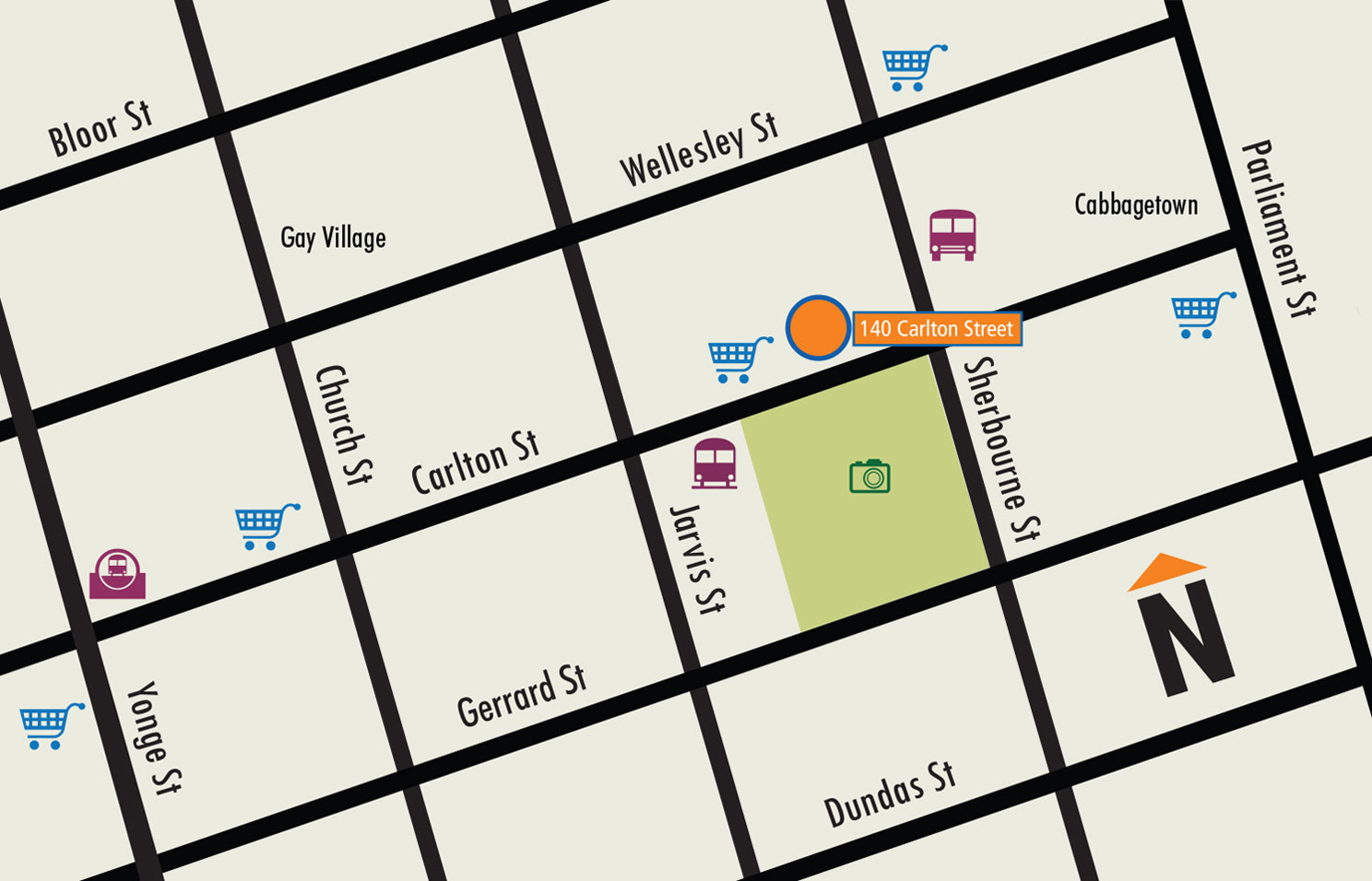 Shopping
The Shops in Cabbagetown: Carlton St at Parliament St.
On-site Retail: 140 Carlton St.
Loblaws at Maple Leaf Gardens, LCBO: NW corner of Carlton St & Church St.
College Park Shopping Mall: at College Subway
Freshco Grocery Store: 559 Sherbourne St.
Food Basics Grocery Store: 238 Wellesley St.
Schools
Ryerson University: Campus is south west of Church St and Gerrard St
Parks & Attractions
Allan Gardens Botanical Garden: SW corner of Carlton St & Sherbourne St
Allan Gardens Off-Leash Dog Park: Directly south of 140 Carlton St
Transit
Subway: College Subway Station
#506 Streetcar: Main Station to High Park
#75 Sherbourne Bus: Sherbourne Street to Queens Quay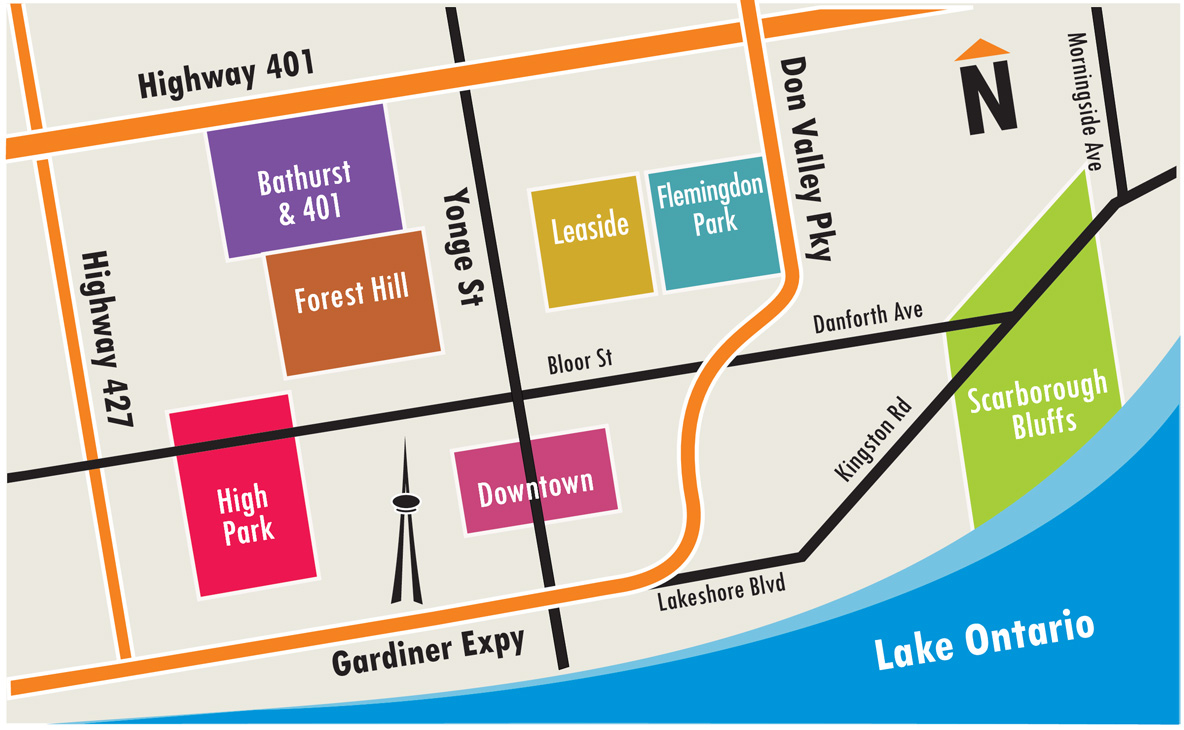 Select a neighbourhood to view properties