Flemingdon Park: Neighbourhood
What makes Flemingdon Park such a great place to call home?
You will enjoy quick access to shopping at a local mall only a block south on Don Mills Road, or at any one of three large plazas in the area.
Use our interactive neighbourhood map to reference the services and attractions available to residents of Flemingdon Park.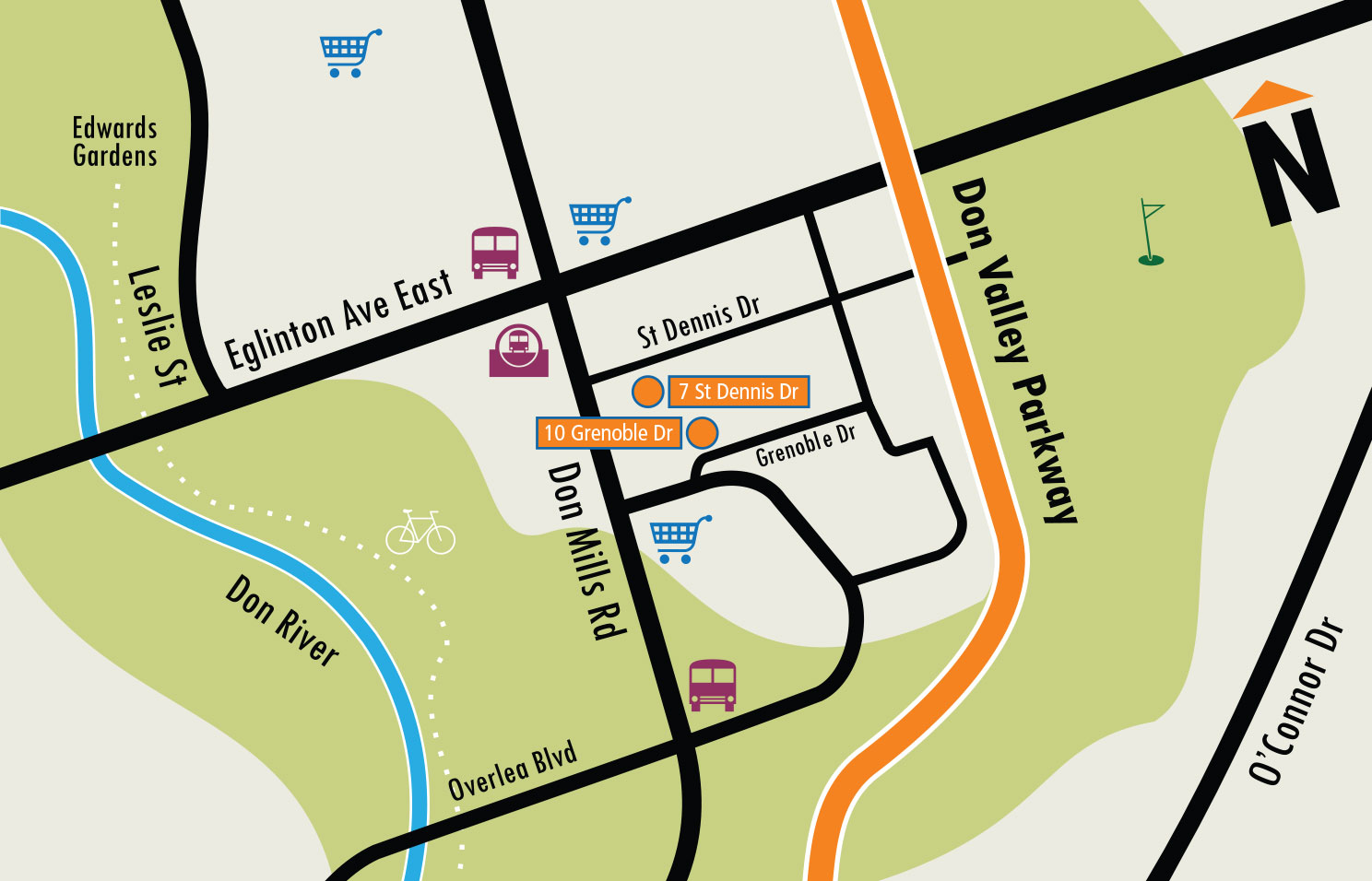 Shopping
Loblaws Super Store: North east corner of Don Mills Rd and Eglinton Ave
Shops at Don Mills: Don Mills Rd and Lawrence Ave
Flemingdon Park Shopping Centre: South East corner of Don Mills Rd and Gateway Dr
Schools
Grenoble Public School: 9 Grenoble Dr
Gateway Public School: 55 Gateway Blvd
Valley Park Middle School: 130 Overlea Blvd
Marc Garneau Collegiate: 135 Overlea Blvd
St John XXII Catholic School: 175 Grenoble Dr
Sutherland-Chan School of Massage Therapy: 15 Gervais Dr
International Beauty Institute – Toronto: 15 Gervais Dr
Metro College of Technology: 789 Don Mills Rd
Parks & Attractions
Ontario Science Centre: 770 Don Mills Rd
Flemingdon Park Golf Course: 155 St Dennis Dr
Angela James Hockey Arena: 165 Grenoble Dr
Ismali Centre & Aga Khan Museum: 49 Wynford Dr
Services
Don Mills Medical Walk-in Clinic: 20 Wynford Dr
LifeLabs Medical Services: 20 Wynford Dr
Flemingdon Park Dental Centre: 747 Don Mills Rd
GoodLife Fitness: 250 Ferrand Dr
Transit
#25 Don Mills Bus: Pape Subway Station to Don Mills Subway Station
#34 Eglinton Bus: Eglinton Station to Eglinton Ave. E & Kingston Rd
Future LRT Stop on Crosstown Line on Crosstown Line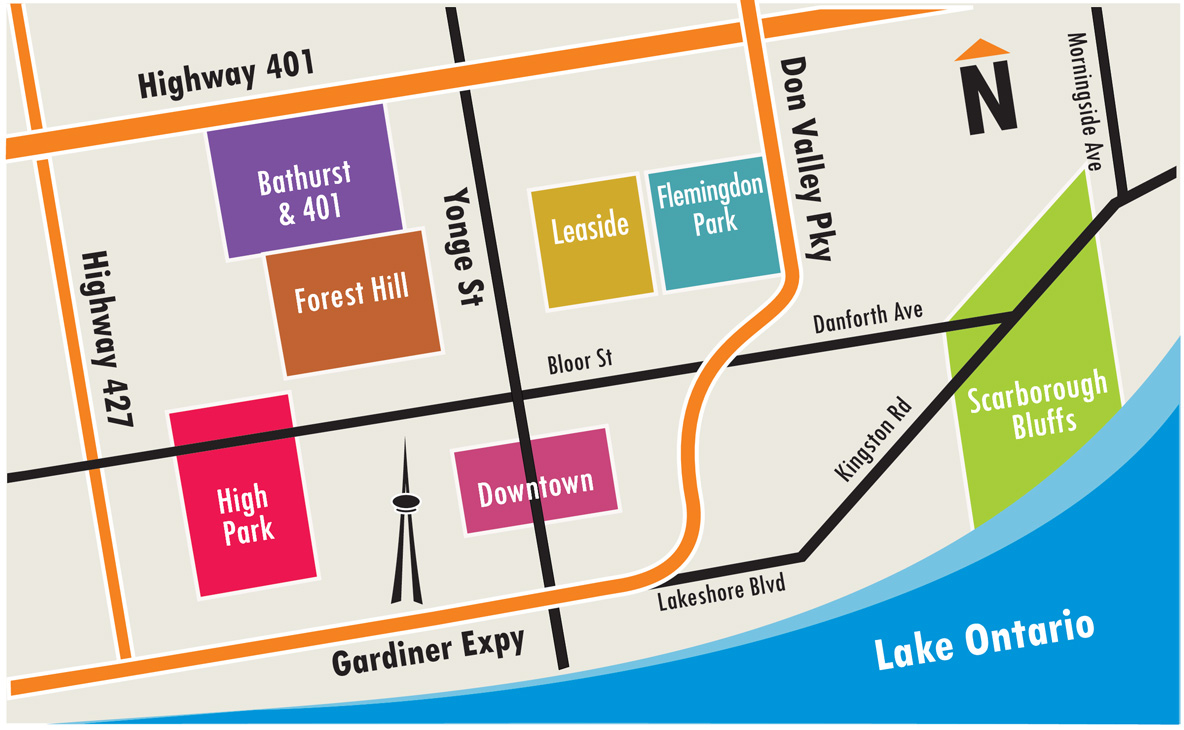 Select a neighbourhood to view properties