What makes Eglinton East such a great place to call home?
When you live at the corner of Don Avon Drive and Eglinton Ave. East you are ideally located to enjoy the best of what Leaside has to offer.
Use our interactive neighbourhood map to reference the services and attractions available to residents of Eglinton East.
Shopping
Canadian Tire and PetSmart: SE corner of Laird Dr & Eglinton Ave
Smart Centre: Laird Dr north of Commercial Rd
Shops on Bayview: Bayview Ave between McCrae Dr and Eglinton Ave
Parks & Attractions
Leonard Linton Park: Between Wicksteed Ave and Vanderhoof Ave
Serena Gundy Park: NE of 898 Eglinton East
Services
Pure Fitness Canada: 20 Brentcliffe Rd
Leaside Dentistry: 45 Wicksteed Ave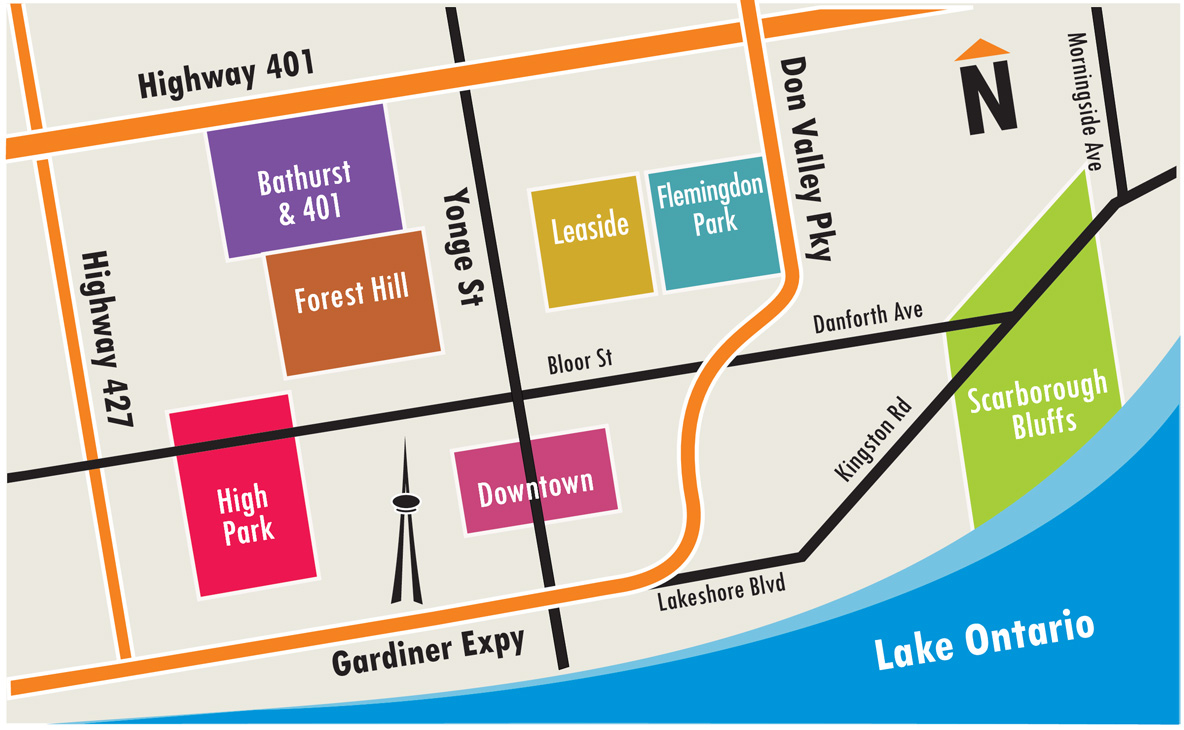 Select a neighbourhood to view properties