Forest Hill: Neighbourhood
What makes St. Clair West such a great place to call home?
One person writes: "It's a neighbourhood with lots of dog parks, easy subway and streetcar access, large Loblaws for groceries, and excellent places to eat, like Albert's Real Jamaican Foods, Stockyards for BBQ and a cute café called Baker and Scone at St. Clair & Christie. You'll love it up here!"
Use our interactive neighbourhood map to reference the services and attractions available to residents of Forest Hill.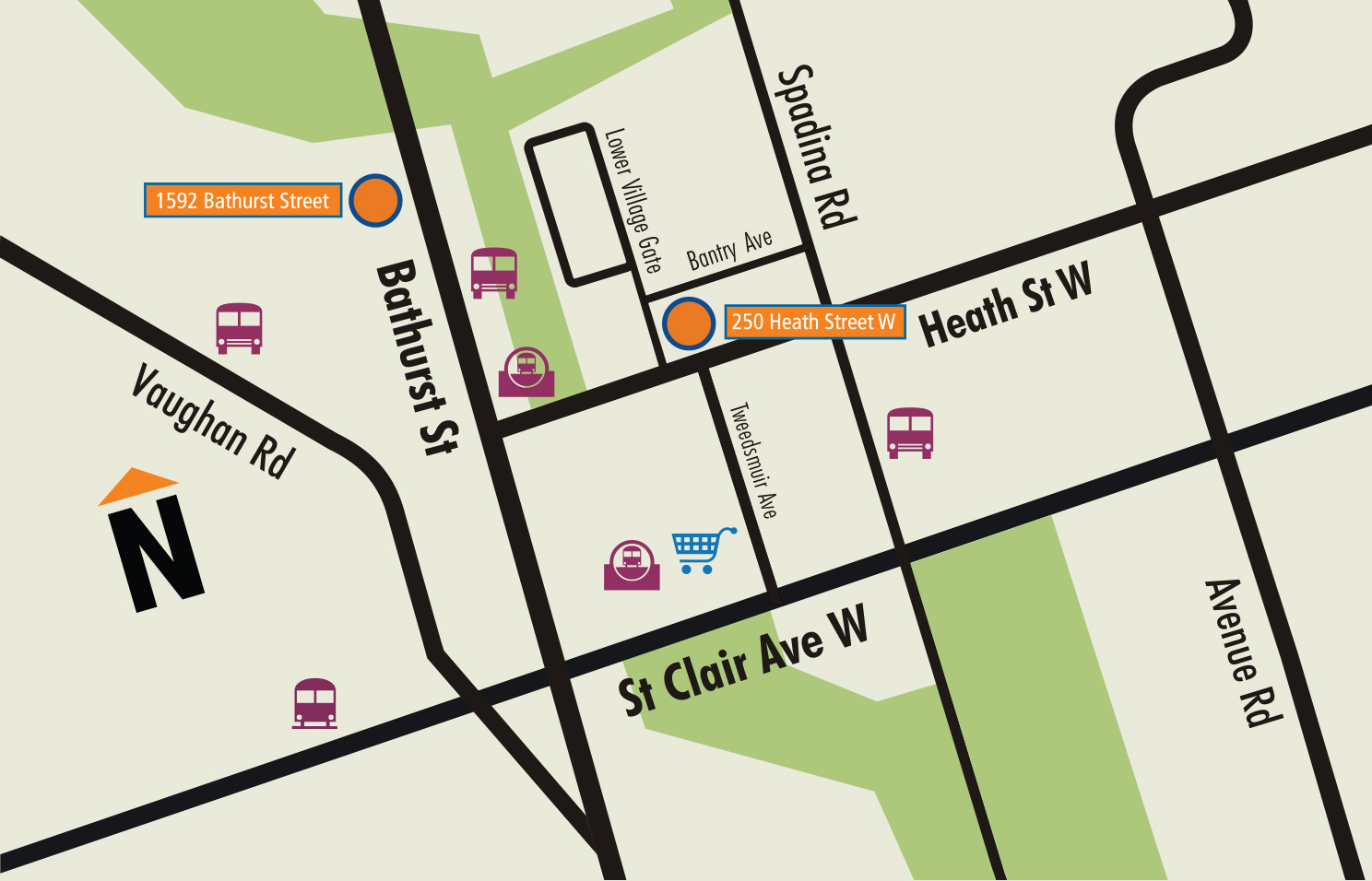 Services & Attractions
Loblaws: at St Clair West Subway Station
LCBO: at St Clair West Subway Station
Hillcrest Home Hardware: Vaughan south of St. Clair
Autoshare: at St Clair West Subway Station
LifeLabs: Raglan Avenue & St Clair
Cedarvale Park Trailhead: East of Bathurst along Heath
Nordheimer Ravine Trailhead: at St Clair West Subway Station
Transit
Subway: St. Clair West
#7 Bus: South on Bathurst to St. Clair West Subway Station
#33 Bus: North on Spadina to Eglinton West Subway Station
#90 Bus: Northwest on Vaughan to Oakwood Avenue
#126 Bus: South on Christie St. to Christie Subway Station
#512 Streetcar: East and West along St. Clair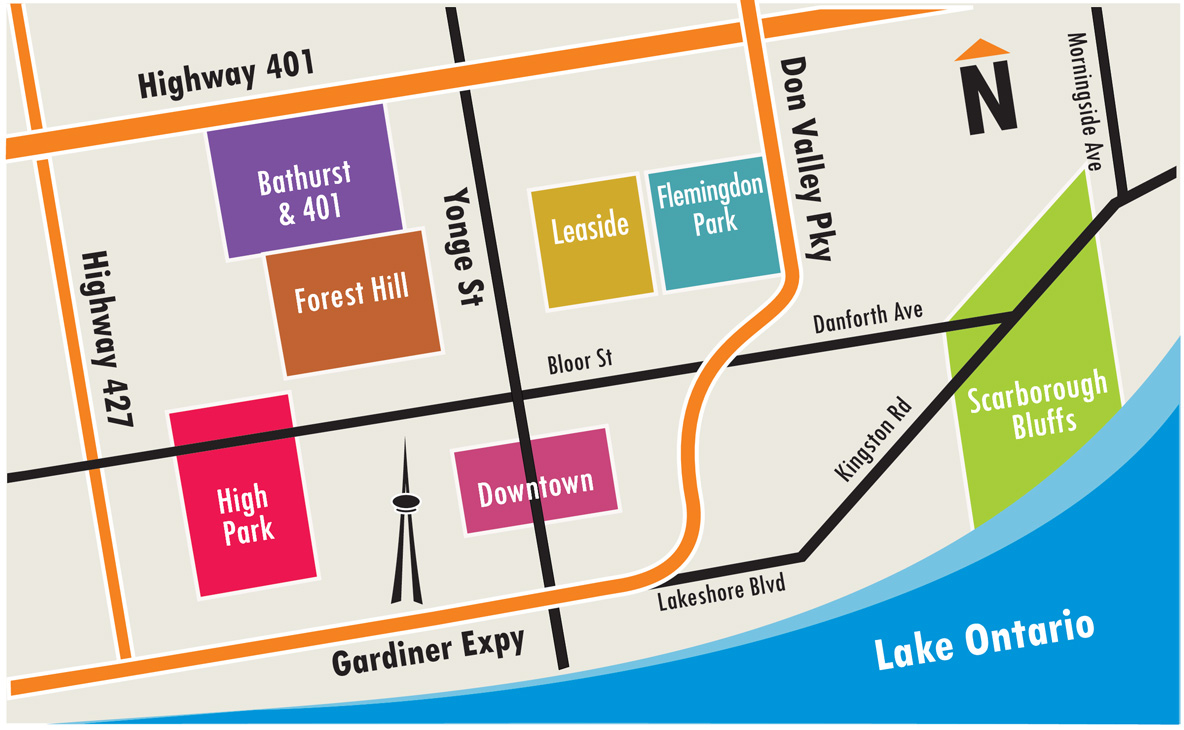 Select a neighbourhood to view properties